I Review Running Shoes For A Living And This Is My Six-Step Strategy For Finding A Great Running Shoe Deal In The Black Friday Sales
Hit the Black Friday sales with this plan to make the most of discounts on running shoes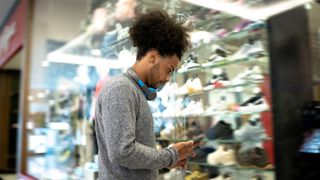 (Image credit: FG Trade / Getty Images)
The best running shoes will be subject to tempting discounts throughout the Black Friday sales. Along with major sales from brands like Nike and Adidas, third-party retailers will be slashing prices on running shoes. It's a great time to stock up on shoes for the year ahead.
However, it's essential to have a plan for the sales. If you dive in blind it's easy to be overwhelmed by the amount of deals and make decisions that result in shoes you barely use sitting in your wardrobe for years. I test and review running shoes for a living and this is my six-step strategy for making the most of the Black Friday sales.
1. Consider Your Running Shoe Rotation
Which running shoes do you need? If you're a one-shoe runner, you may be looking to buy a great all-rounder shoe that you can use for everything in the months ahead; whereas, if you have a running shoe rotation where do you have gaps to fill? Do you need a cushioned shoe for easy runs, a trail-running shoe for off-road runs, or one of the best carbon plate running shoes for races? Running shoes last several hundred miles so, if you already have a relatively new shoe at home, there's not much point in buying the same type of shoe in the sales.
2. Pick Your Targets In Advance
Once you've lined up which running shoes you want, it's time to do your research and pick the shoes you want to find in the sales. Searching for discounts on a particular shoe you want is a more effective strategy than just browsing sales and hoping something leaps out.
Not every shoe will be discounted, so I recommend lining up A, B and C targets for the kinds of running shoes you're after. Hunt for deals on them in turn, and if you have no luck, check again the next day rather than buying a shoe you're not that keen on just for the sake of getting one.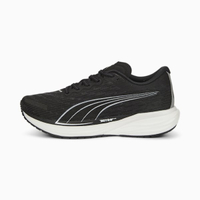 Puma Deviate Nitro 2: was $159.99, now $89.97 at Dicks Sporting Goods
Save $70.02 The Puma Deviate Nitro 2 is exactly the kind of shoe a lot of runners should have on their list for the Black Friday sales. It's a brilliant shoe that works well for almost any kind of run, and one that crops up in sales regularly, with the best deal I've spotted this Black Friday being the $70 off you can get at Dicks on the black version of the shoe (you need to add it to your cart to see the discount).
3. Work Out What Size You Need
It's rare to find a shoe in the sales with every size available and sometimes you have to move fast to buy a shoe before certain sizes run out. Running shoes don't all fit the same so, once you've picked your target shoes, read reviews to find out how they fit. You'll then know what size you're searching for in the sales.
4. Bookmark The Links You Need
To be successful in the sales, you will probably need to do a lot of checking for discounts across a range of sites. Assemble those links in a bookmarks folder so you can quickly check through the sales. Here's a few to get you started.
US links
UK links
5. Sign Up For Free Memberships
It's an unfortunate truth but when shopping directly with brands many require you to be a member to get access to Black Friday deals. These memberships won't cost you anything, beyond the annoyance of handing over your details, and will unlock the best deals from the likes of Nike and Adidas, so it's worth sorting them in advance of your shopping.
6. Stack Deals Where You Can
Over the past few years, some of the best deals on running shoes have been based on stacking discounts, usually directly with a brand. Nike in particular likes to offer an "extra X% off" when using certain codes at checkout, and through this you can often reduce the price of sale items even further. This may also be the case with retailers who give discount codes out via emails, so it could be worth signing up to mailing lists.
---
If that all sounds a bit much, you can let me do the work for you. I'm collecting the best Nike Black Friday deals, the best Hoka Black Friday deals and the best On Running Black Friday deals.
Sign up for workout ideas, training advice, reviews of the latest gear and more.